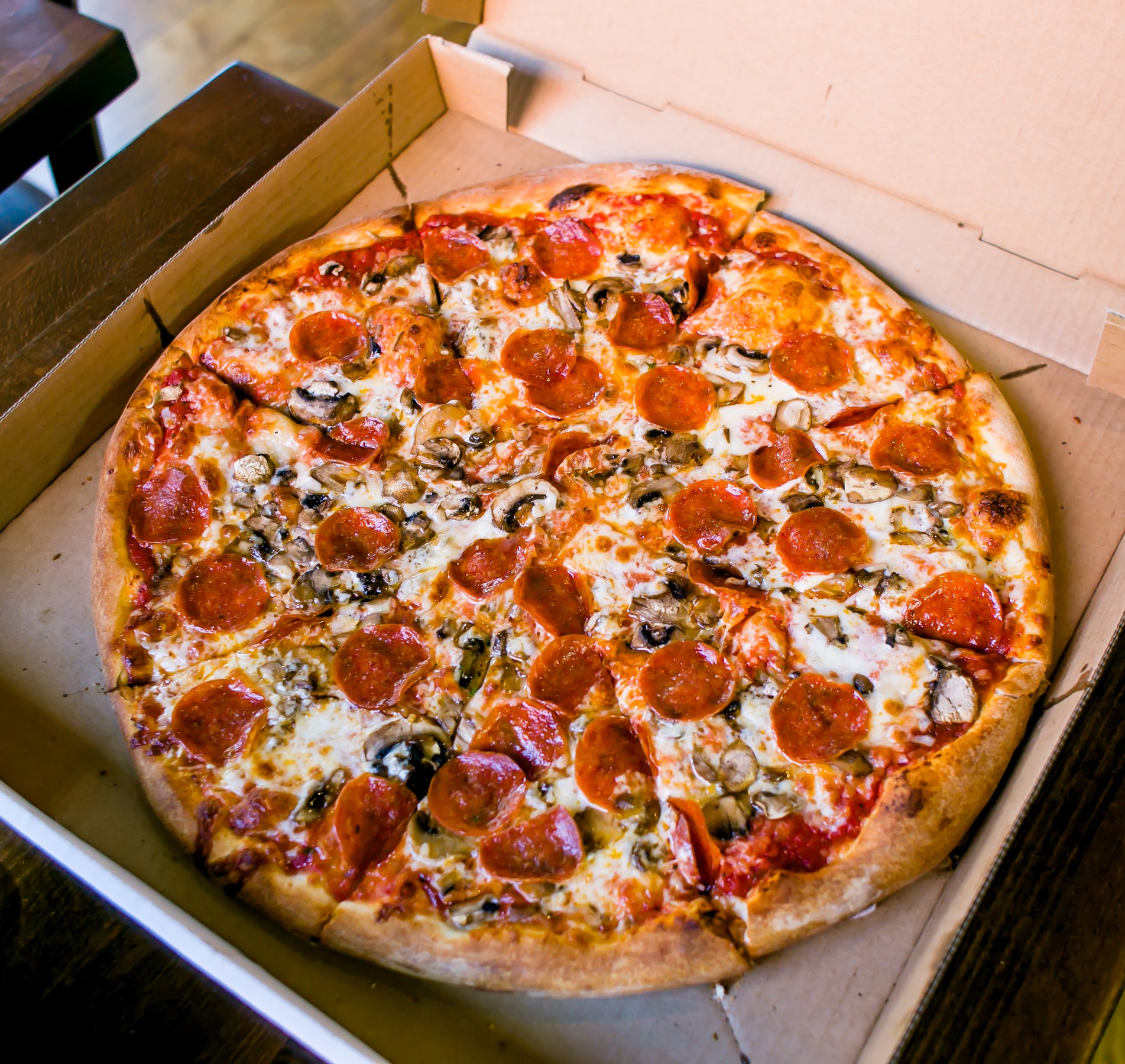 5 reasons why you should have Italian food Delivered
What's better than fresh-out-the-oven pizza delivered right to your front door? At Spumoni, we understand that you may not want to get out of your house for food sometimes, so we deliver the best handmade oven-baked pizza to you! Getting food can seem like a hassle sometimes – you could be craving something to eat but the thought of driving 30 minutes instantly turns you off. So instead of getting off your couch and getting changed to go outside, stay where you are and put down an order on www.spumonirestaurants.com. Still not convinced? Here are 5 reasons why you should have Italian food delivered to you tonight.
Short Delivery Times
At Spumoni, we have dedicated drivers who can make sure the pizza gets delivered on time to guarantee its freshness. We want our customers to have the same exact experience as they would at our restaurant at the comfort in their own house, and that means keeping delivery times short to keep that pizza of yours fresh. You would be able to continue binging on your favorite Netflix show, and as soon as you realize the Pizza man is at your door with your dinner. 
Simple Ordering Process
The delivery process is simple, just pull out your mobile devices to go online and visit our website at spumonirestaurants.com, choose "order online" and pick your desired items from our menu. Once we have received your pizza order, that order goes straight to our kitchen and your pizza will be on its way to the oven shortly. Once you have paid and the order is confirmed, all you need to do is sit back and relax, and wait for that knock on the door from our friendly delivery person. Who knew ordering pizza can be that easy?
Pizza Options
Spumoni has a wide variety of pizzas available, from the classic choices such as Margherita and Burrata, to the American favorites such as Hawaiian and Chicken Pesto. Even if you are not a meat eater, we have vegetarian pizza options to make sure your dietary needs are met. We have both Italian style and New York style pizza, so we can be sure we have something that suits your taste buds.
Other Dishes
Not a big fan of pizza? That is OK, because at Spumoni we offer so much more than just pizza. We have a wide variety of salads and soups for appetizers, we also have a large selection of pastas like carbonara and ravioli. Looking for something more protein-based? We have everything from veal, lamb chops, to fresh-catch-of-the-day seafood items. You can have these items delivered too, and we will ensure they taste just as good as they do in the restaurant.
Support your local business!
Lastly, we thank you for your support and continued support to keep our business thriving. At Spumoni, we put our customers first because we like to build that lasting relationship as your local Italian restaurant. As long as we are in business, we can guarantee your craving for Italian food will always be filled.
So next time when you are sitting at home debating whether you want to go out for a meal, think about the convenience of having delicious handmade pizza delivered to you. Whatever your party size is, Spumoni has the right size pizza just for your party. What are you waiting for? Pick up your phone or go online to www.spumonirestaurants.com to put down your order!