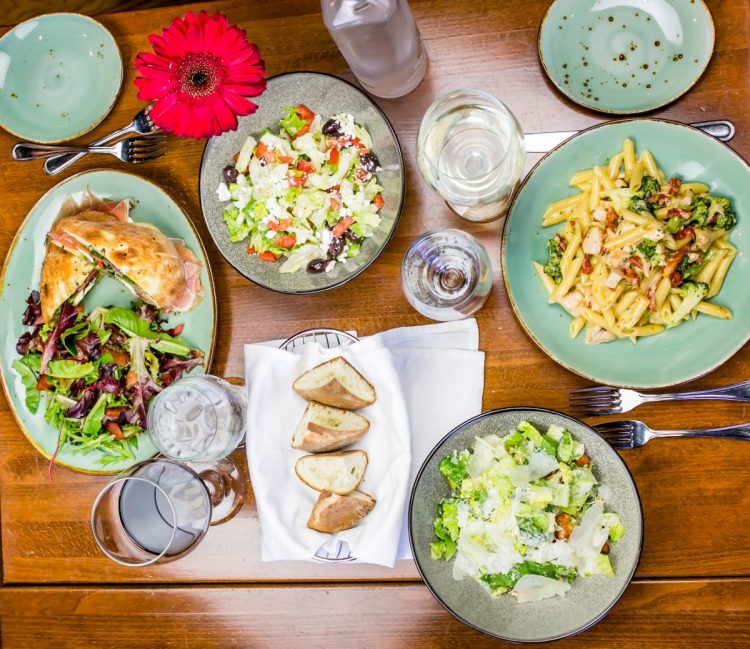 Best Family Friendly Restaurants in Santa Monica
When it comes time for a family dinner, we understand that it can be a daunting task to make it a success. Firstly, you need the perfect environment that still feels like a nice night out, but isn't too fancy to bring the kids. You don't want to receive unwelcome glances from fellow diners as soon as you walk in with children. Then there's the challenge of finding a restaurant whose food will make everyone happy. Naturally, each person member will likely want to eat something different, so you need a family friendly menu with a wide range of options. Lucky for you, Spumoni checks off on all the above.
Versatile Atmosphere
Spumoni Restaurants pride themselves on the fact that the mood of their restaurant can fit whoever the diner is. The atmosphere is extremely versatile, making it a perfect destination for date night or family dinners. The tables are adorned with candles and flowers, giving it a very romantic feel if thats what you're looking for. If its a full family affair, Spumoni has you covered there too. The restaurant is extremely family friendly, complete with children's menus to keep the younger ones happy and entertained. Even better, Spumoni also caters to the needs of dogs for those that want to bring their furry friends to dine with them. The dog friendly outdoor dining area is even complete with doggy bowls filled with water.
Endless Options
As far as menus go, Spumoni's is one of the most extensive in Santa Monica. There is something for everyone, no matter how picky the eater. They provide wide array of authentic Italian classics, such as minestrone soup, eggplant parmesan, and linguini with clams. These don't even include the entire section of the menu dedicated to homemade pastas and the vast 'gnocchi bar'. For those not in the mood for pasta, do not fear; the bases are also covered for fresh meat, fish, and salad dishes. And of course, one could never go to an Italian restaurant and not think about pizza. Aside from their general pizza menu, they also offer a category for specialty New York Style pizza. Let the adults have their wine and three course meal, while the younger members of the family can enjoy the more kid friendly options. Everyone will leave full and happy!
Entertaining Environment
Santa Monica is one of the most family friendly environments in Los Angeles. It is famous for Third Street Promenade, a charming and welcoming outdoor mall that stretches multiple blocks through Santa Monica. In addition to the wealth of stores it offers, you can also find countless restaurants, movie theaters, and other sources of entertainment. However, one of the best features of Third Street Promenade is the street performers. At almost any time of the day or night, you are guaranteed to find at least one dance group, musician, or magician within the span of the promenade. It is unbeatable, family friendly entertainment thats a perfect way to end the night after a meal at Spumoni. The two happen to be in conveniently close proximity to each other, so it wouldn't be asking too much to take a stroll down the promenade while everyone digests their delicious meal.
Come into Spumoni's Santa Monica location and enjoy the ideal family friendly restaurant. You're sure to be the hero of the family and make everyone's night!