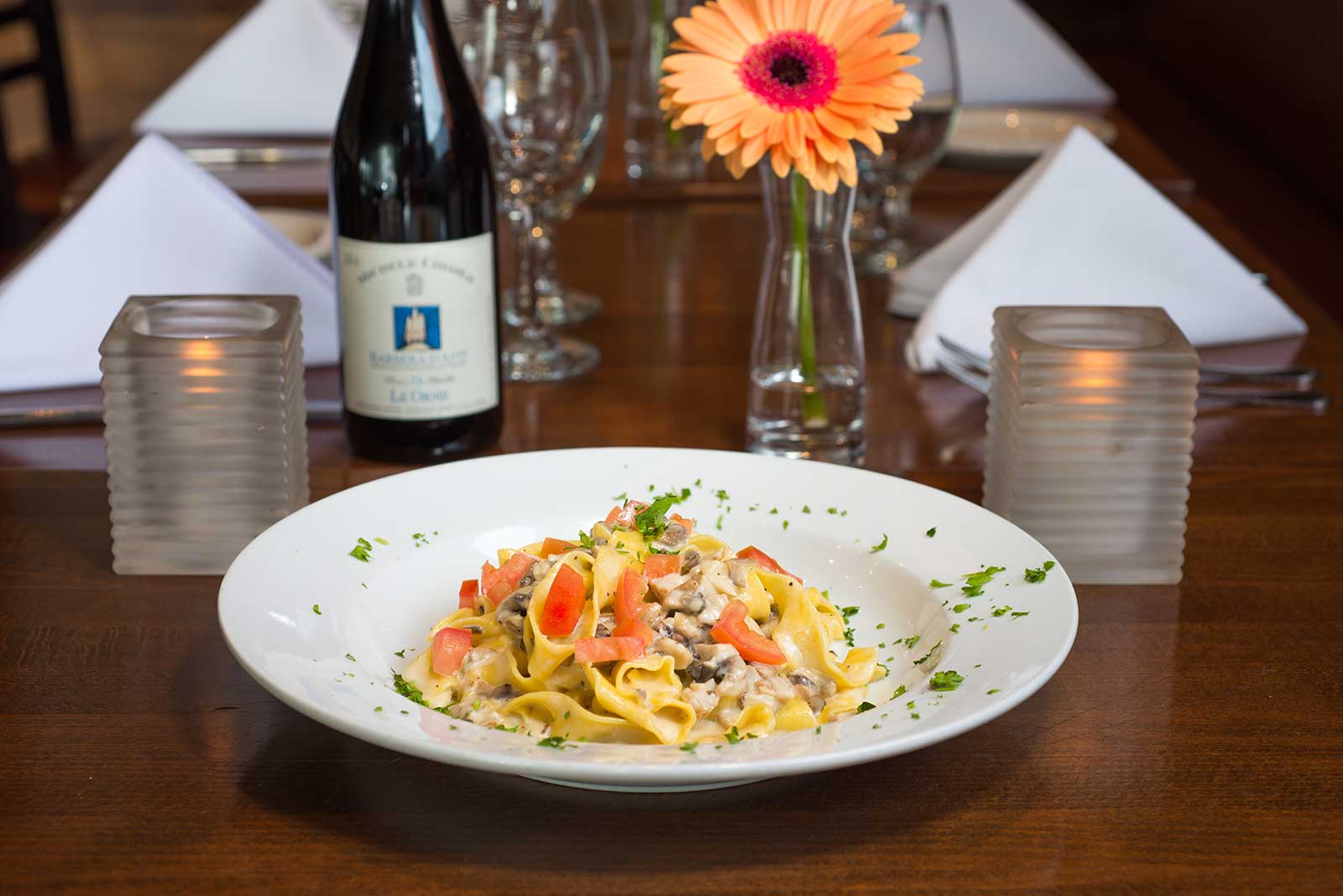 The Best Italian Food Santa Monica: Spumoni Italian Restaurant
The best Italian food in the area can be found right in the heart of downtown Santa Monica. Spumoni Italian Restaurant has a great reputation for having some of the best Italian dishes in not only Santa Monica, but the Los Angeles area. Here are a few reasons why you need to check this place out!
Best Italian Food Location
The Spumoni Italian Restaurant is located within walking distance of the iconic Santa Monica beaches and Santa Monica Pier. This makes for a great day of fun in the sun with your family and topping the day off with a visit to our family friendly establishment. The Third Street Promenade is also blocks away allowing shoppers to work up an appetite walking the beautiful streets of the promenade and stopping by our bistro afterwards for a glass of wine accompanied by your favorite Italian dish.
Best Italian Food Pickup or Delivery
The Spumoni Italian Restaurant not only has a beautiful establishment to wine and dine, but also allows people the luxury of picking up their food. All you have to do is call in at (310) 393-2944 and one of Spumoni's friendly staff members will take your order and provide an estimated ready time for pick up. You can also order for pick up online by going to spumonirestaurants.com and clicking on the red "Order Online" button in the top right corner of the page. If you prefer the VIP treatment of having your delicious Italian food delivered, Spumoni provides this service as well. You can call in or simply order online for delivery and will be provided an expected arrival time as well as a tracking timeline.
Best Italian Pizza Options
The Spumoni Italian Restaurant is known for their authentic pizza coming straight out of their wood-fired oven giving each bite that true Italian flavor. Some of these wood-fired pizzas include the marinara pizza that was first made back in 1734, providing you with a taste of historic pizza. Another is the margherita pizza which was originally made for Queen Margherita back in 1889, allowing you the ability to eat like royalty. Some other authentic pizzas include the vegetarian pizza, zuccotto pizza, salami calabrese pizza, and frutti di mare pizza to name a few. There is also the infamous New York style pizza that come in a plethora of options to include, vegetarian, promodoro, calzone, biancaneve, and numerous optional toppings.
Best Italian Cuisines
The Spumoni Italian Restaurant not only provides dozens of freshly made pizza options, but also creates the finest of other Italian cuisines. The Spumoni gnocci bar allows for visitors to choose from a list of different gnocci options such as Bolognese, alfredo, pesto, cardinale, and gamberetti to name a few. The pasta options are phenomenal as well with dozens to choose from. Pastas range from traditional spaghetti bolognese to lasagna bolognese to homemade papparadelle porcini.
Best Italian Food Santa Monica: Spumoni Italian Restaurant Options
Listed above are a few of the categories to choose from when it comes to delicious plates you can order in the restaurant or have ordered for pickup or delivery. Listed below are some more categories of foods that can be enjoyed as well:
Insalate (salads)
Antipasti
Gnocci Bar
Pastas
Homemade Pastas
Carne (meat)
Pesce
Pollo (chicken)
Contorni
Pizza
Fish
The best Italian food in Santa Monica, Spumoni Italian Restaurant not only has a plethora of delicious options to choose from, but has a location that only makes the experience that much better. Come see for yourself what all the rave is about!